FAQ – prints & photography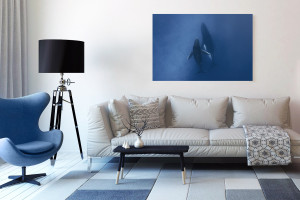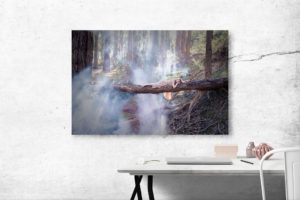 Photography Questions:
What gear do you use?
I use a Nikon D600 body, with the following lenses:
Nikon 14-24mm f2.8,
Nikon 85mm f1.8,
Nikon 50mm f1.8,
Nikon 24mm f1.8.
For my underwater work, I use a Nauticam NA-D600 Housing with my 14-24mm lens, which requires an 8.5″ dome.
My studio work uses Visatec studio monoblocks as well as Nikon SB700 strobes.
Where are your images taken?
All over the place!
My images of humpback whales were taken in the Kingdom Of Tonga, in the Island group of Vava'u.
My other underwater work is taken either in the Mornington Peninsula, Great Barrier Reef, Tonga, or various pools.
I have a home studio that I use for my commercial studio work.
My illustrative portraits are taken in many various locations – mostly around Victoria, Australia.

Are your photos taken in an ethical way?
Yes.
For my portraiture work, I use model releases with all my subjects.
My images of whales and other sea animals are taken in a non-obtrusive way, letting the animals approach me.
Swimming with whales in Tonga is legal, although they have strict rules. You can only snorkel with whales, no scuba diving. The whales are very welcoming to you within their space, and they go out of their way to approach and interact in a very gentle and nurturing way.
When swimming amongst creatures of the ocean, I tend to observe rather than intrude. Often the curiosity of playful animals like seals or whale calves have the animals approaching me. It is a humbling and beautiful experience to encounter these mammals in the wild, and one that I do not take for granted.
Can I use your photos for my business?

You can purchase my prints as artwork for your business, but you cannot use my images on your website or for any commercial and promotional material unless you have contacted me and we have worked out a licensing agreement.
If you are interested, please send an email to info@julianance.com.au.
Fine Art Print Questions:
Why are your print sizes in inches, and what are the cm and 'A size' equivalents? 
In the photographic industry, inches are still commonly used for all standard photo sizing.
The sizes of prints I have provided are all standard photographic sizes to help with finding an appropriate frame.
For your convenience, here are the inch-cm conversions, as well as the dimensions of A-sizes to give you an indication:
12 x 18″ = 30.48 x 45.72cm
16 x 24″ =  40.64 x 60.96cm
20 x 30″ =  50.8 x 76.2cm
24 x 36″ =  60.96 x 91.44
A4 = 8.3 x 11.7″ = 21 x 29.7cm
A3 = 11.7 x 16.5″ = 29.7 x 42cm
A2 = 16.5 x 23.4″ = 42 x 59.4cm
A1 = 23.4 x 33.1″ = 59.4 x 84.1cm
A0 = 33.1 x 46.8″ = 84.1 x 118.9cm
How long will it take for my print or canvas to be delivered?
Print turnaround times are usually 7 working days, plus delivery.
Canvas turn around is 14 working days, plus delivery.
Every print and canvas is made to order and individually inspected before delivery. A little extra time is taken to make sure we get it right, and you end up with an amazing product.
How much is shipping?
Shipping is free Australia wide.
For international shipping please select your country at the checkout and refresh the shipping to see the shipping cost.
How are your products shipped?

Prints are shipped in postal tubes.
Stretched canvas will be wrapped securely with bubble wrap to protect from any knocks.
Can you guarantee a delivery date/time?

No. Unfortunately delivery is out of our control, and we can only provide estimates of delivery. All our delivery is through third-party shipping and courier companies, and often delays and incidences occur outside of our control. While we will do all we can to ensure you receive your prints or canvas on time, we cannot be liable for early or late deliveries, as this is the nature of online shopping.
Can I purchase a photograph as a gift, and have you send it to the recipient's address?

Sure!
If this is the case, please send me a personal email to info@julianance.com.au with your order details and the address of your recipient.
I will even gift wrap and provide a small card – just let me know your desired message!
What is the difference between Lustre, Cotton Rag and Canvas prints?

Lustre prints are printed on Ilford Smooth Pearl paper – a premium paper stock known internationally for its high-quality finish and heavyweight (310GSM). Smooth Pearl has a small shine to the surface – but it is not a high-gloss.
Cotton Rag Prints are printed on Ilford Cotton Rag. This paper has no shine at all, and will not reflect any light. It has a velvety finish with sharp detail. This paper is very delicate and would look superb under non-reflective glass.
Canvas prints are ready to hang and have a two-inch edge. They can go straight on the wall and make a real statement. They are protected with a lacquer to prevent marks and scratches.
Can I purchase a framed print from you?

Unfortunately, I do not sell framed prints online at this stage.
I consider framing a very personal choice, as everyone's space is different.
The print sizing I offer online is all standard photographic sizing, so sourcing a frame shouldn't be too difficult if you do not wish to use a custom framer.
I already have a frame, can you print a custom size?

If you require a custom size, please contact me at info@julianance.com.au for a custom quote.
Not all images work well for all ratios, so keep in mind that I have chosen the best photographic sizes that work for my images that fit in with standard photographic sizing for easy framing.
What print quality should I expect?

I use quality, trusted and professional printing company that specialises in high-quality fine art print production.
Don't worry, I make sure each print is carefully viewed after printing to make sure I am happy with colour, detail and paper finish.
I wrap my products myself carefully before shipping to ensure high-quality printing is delivered to your door.
I'm not comfortable paying with a credit card or via PayPal, do you accept direct debit?

If you'd rather purchase via direct debit you can choose this option at checkout. After completing your contact details, I will contact you with an invoice with payment details. Your order will be processed after payment has been received.
What if my print or canvas arrives damaged?

Upon delivery, please inspect your print(s) and canvas(es) as soon as you receive them. If your artwork has been damaged you must inform us, as detailed as possible, and with photographs, within 24 hours of your artwork being delivered. Your artwork will be replaced or refunded, and I will get in touch with the shipping company. If you fail to contact us within 24 hours of delivery, you are confirming your order has arrived in good condition. Please see the T&Cs for full details.
What if I damage my print or canvas?

Unfortunately, we cannot be responsible for any damage to your prints or canvas in your care once it has been delivered. You may re-order prints and canvas at the advertised price via our website.
If I change my mind, can I have a refund?

For changes of mine, please contact us as soon as possible. If your order has not moved to the production stage, we can change your order or refund you. Once your order has had production started, we are unable to refund you. This is because all our prints and canvas are made to order, and there are many costs associated with printing and production.